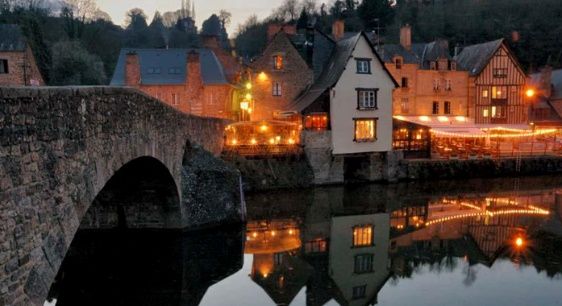 The Château de Galinée campsite – a great place for family fun !
Camping is a time-honoured family tradition, but at the Château de Galinée campsite, Brittany, you can enjoy a holiday that takes camping to a whole new level!
Theme nights, music concerts, an indoor pool, an aqua park, a kids' club, sports, fishing, a children's playground and more will ensure that all members of the family – no matter their age – will have something to amuse them. There's also a handy bar and restaurant on site.
There are plenty of different accommodation options available, including mobile homes with 2 bedrooms for disabled people. These can take up to 6 guests.
One of the big advantages of the campsite is its location. You can enjoy the unspoilt Breton countryside and beaches to your heart's content. It's only 5km from the coast in the shape of the seaside town of Saint-Cast-Le-Guildo. Further afield, why not explore the charming resorts of St. Malo and Dinard or the imposing mass of the iconic Mont St. Michel abbey? Further inland lies the beautiful town of Dinan, pictured below, which is well worth a visit for its medieval buildings, walls and churches.